Inicia Incorporated is a U.S. holding company of subsidiaries that excel in the areas of media, technology, entertainment, and IoT.
We have an experienced team of entrepreneurs, designers, marketers, and technology specialists that can provide services to empower your brand! though website design, branding, marketing and more. 
Our automated platforms help our clients to be more productive, affording them the options of managing their own needs, or having us do it for them. These include domain registration & management,  hosting,  a synced directory listing dashboard, and more. 
Inicia Incorporated separately publishes many of its own properties online, including magazines, resource centers, and eCommerce stores, which gives us first-hand insight into the challenges that our clients may face. 
Across our many brands, we provide a wide range of services and online tools, including, but not limited to …
Your logo, marketing materials, social media pages, and website are your digital identity. Make a statement! Recognizable and memorable.
LDesigning a 'pretty' website or mobile app is only beneficial if that website / mobile app has the proper user functiuonality.
Custom designd websites: ersonalities, small businesses, enterprise, eCommerce, magazines, and more. Or, ask us about build-it-yourself tools.
Full service, from concept, through storyboard, voiceovers, and annimated, live video, or moving graphics, we produce promotions, stories, and/or promotions. .
From optimizing your website and social pages, to developing and mangaging advertising & PPC, to visibility via SEO, and/or promotions.
70% of search occurs on mobile, and 50% of ppl buy within 24s of that search. So, if you could put your business info and communication directly in the hands of consumers, why wouldn't you?
We help your business look great
Our client base extends across many industry sectors. We've worked for news personalities, corporations large and small, government agencies, restaurants, and local service providers. You can see some of our branding and website development work in the Incognito Worldwide portfolio. For examples of investor decks, KPI charts, custom software platforms, and apps, contact us for a demo. 
We manage several operations on different continents. We work hard. We play hard. We get results.
An experienced entrepreneur who brings to the company vision, strategy, and a wide variety of skill sets. 
A seasoned tech professional with experience coding in all software languages. Always ahead of the curve.  
With experience with Deloitte, Ernst & Young, he serviced many publicly-held companies in his career.
What we're working on now.
Our large-scale development in 2020 was

DineVi

te for the restaurant industry, gearing up to launch in 2022 post-pandemic, as well as the platform behind AFX,  focused on the logistics industry, as we develop the most sophisticated transportation management platform in the market, and a separate cloud platform to manage the logistics supply chain for GMP Mfg through delivery. 
we helped earn our clients
Eddie Fahmy
A2z Restaurant Consulting
President
Incognito Worldwide does a great job for us, building and managing the website, creating content, managing our social media, doing promotion and generating clients — — and those of our clients to great reviews –, making us look good. View website
Jamie Werz
Guidance Group
CEO
We could not be happier with your online marketing. You've cut down our spend, increased our ROI, and optimized our website in a very small amount of time! I am so pleased that I recently recommended Incognito Worldwide to several friends!
Mike Dentale
Airlite Wndows
Owner
Your team has dealt quickly and efficiently with every website change I ask for, and you've increased my search presence on Google under my most necessary keywords, Thank you. Very impressive work.
View website
Donna Hammontree LCS
Bruce is evidence that good-hearted people exist! Exceeding my expectations, he and his team developed my logo and website. He then connected me with leaders in my industry when he didn't have to do so. Great social networker! View website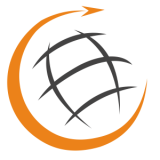 James W. Zimbler
Global 3PL
CEO
With Bruce's extensive logistics background, Mario's technology background, and their team of designers, engineers, and marketers, they were the perfect fit for our project plans. From our website, pitch decks, and G3PL Engine plaform, they've been on point. Excellent! They move mountains to get things done. View website 
Dr. Bart Rossi, Ph.D
Political Psychologist TV Personality
Incognito Worldwide built a functional website, handled graphics, and maintains all my online media content posts, social media, and promotion, timely.  Highly recommended, they're responsive and professional. View website
Karen DeSoto, JD
Legal Anayst - NBC News
Incognito Worldwide made everything easy; they handled domain registrations, website developments, online content, and promotion. A big thanks for solving all the pain points of being online. View website Org Website 
Eddie Fahmy
A2z Restaurant Consulting
President
Intech Creative LLC. developed a terrific custom software tool that we use in our sales funnel. I'm very happy with what they delivered, and the ongoing ticket support they provide.
Economic Minister
Economic Ministry of Argentina
Department Head
Mario and his team met our expectations through focus, expertise, and vigilance. Very professional.
Let's make something together
Every client has a unique story to tell and goals to achieve. Our job is to listen, interpret, and then convert those stories and ideas into practical reality to achieve them. What's your story, your goals? We're here to help, and we're listening. 
Inicia Incorporated is a Delaware corporation established by Bruce T. Dugan and Mario Delfino in 2005. It reversed into a public shell in 2008 and reversed out to become private again in 2010. Our goals are to seek out and engage with impacting projects and work with interesting, creative and committed people.
3 Germay Drive
Suite 4-4547
Wilmington, DE 19804
Phone : +1 (646) 233-4164
Email : [email protected]