CUSTOM
SOFTWARE
SOLUTIONS
Established in 2004 by Bruce T. Dugan and Mario Delfino, we are an agency of services and products that span technological, digital, communication, marketing, or design needs. We are solution developers, fluent in all programming languages. 
We can develop custom functionalities to accommodate any type business needs, having done extensive work for the government of Argentina, medical sector, flooring industry, directories and more. We are fluent in English and Spanish.
Our mission is to use technology to reduce redundancies, increase productivity, expand communication capabilities inside and outside your organization.
President & CTO:  Mario Delfino
the types
of work
we focus on
We stay ahead of the technology curve to deliver the best of breed technology solutions.  Our systems are running in many government agencies, and fortune 500 companies. Our new I2MCMS puts the power you need in your hands. Read more >>
Tell us about your next big idea!
What our clients
are saying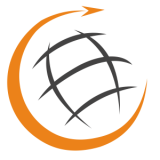 James W. Zimbler
Global 3PL
CEO
With Bruce's extensive logistics background, Mario's technology background, and their team of designers, engineers, and marketers, they were the perfect fit for our project plans. From our website, pitch decks, and G3PL Engine plaform, they've been on point. Excellent! They move mountains to get things done. View website