We develop and manage digital cloud applications that automate what people do manually every day.
Our focus is geared toward identifying underserved and fragmented industry sectors and demographics.
Automation is to your time is what compound interest is to your money – Rory Valen

Manager:  Nihanth Kandimalla
Every minute of automated action is a 10 fold savings of your time, and time is money!
Automate your business today. Need help? Ask us, we'll install them at no extra charge.
WHAT'S YOUR NEXT REQUIREMENT
Eddie Fahmy
A2z Restaurant Consulting
President
Incognito Worldwide does a great job for us, building and managing the website, creating content, managing our social media, doing promotion and generating clients — — and those of our clients to great reviews –, making us look good. View website
Jamie Werz
Guidance Group
CEO
We could not be happier with your online marketing. You've cut down our spend, increased our ROI, and optimized our website in a very small amount of time! I am so pleased that I recently recommended Incognito Worldwide to several friends!
Mike Dentale
Airlite Wndows
Owner
Your team has dealt quickly and efficiently with every website change I ask for, and you've increased my search presence on Google under my most necessary keywords, Thank you. Very impressive work.
View website
Donna Hammontree LCS
Bruce is evidence that good-hearted people exist! Exceeding my expectations, he and his team developed my logo and website. He then connected me with leaders in my industry when he didn't have to do so. Great social networker! View website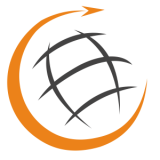 James W. Zimbler
Global 3PL
CEO
With Bruce's extensive logistics background, Mario's technology background, and their team of designers, engineers, and marketers, they were the perfect fit for our project plans. From our website, pitch decks, and G3PL Engine plaform, they've been on point. Excellent! They move mountains to get things done. View website 
Dr. Bart Rossi, Ph.D
Political Psychologist TV Personality
Incognito Worldwide built a functional website, handled graphics, and maintains all my online media content posts, social media, and promotion, timely.  Highly recommended, they're responsive and professional. View website
Karen DeSoto, JD
Legal Anayst - NBC News
Incognito Worldwide made everything easy; they handled domain registrations, website developments, online content, and promotion. A big thanks for solving all the pain points of being online. View website Org Website